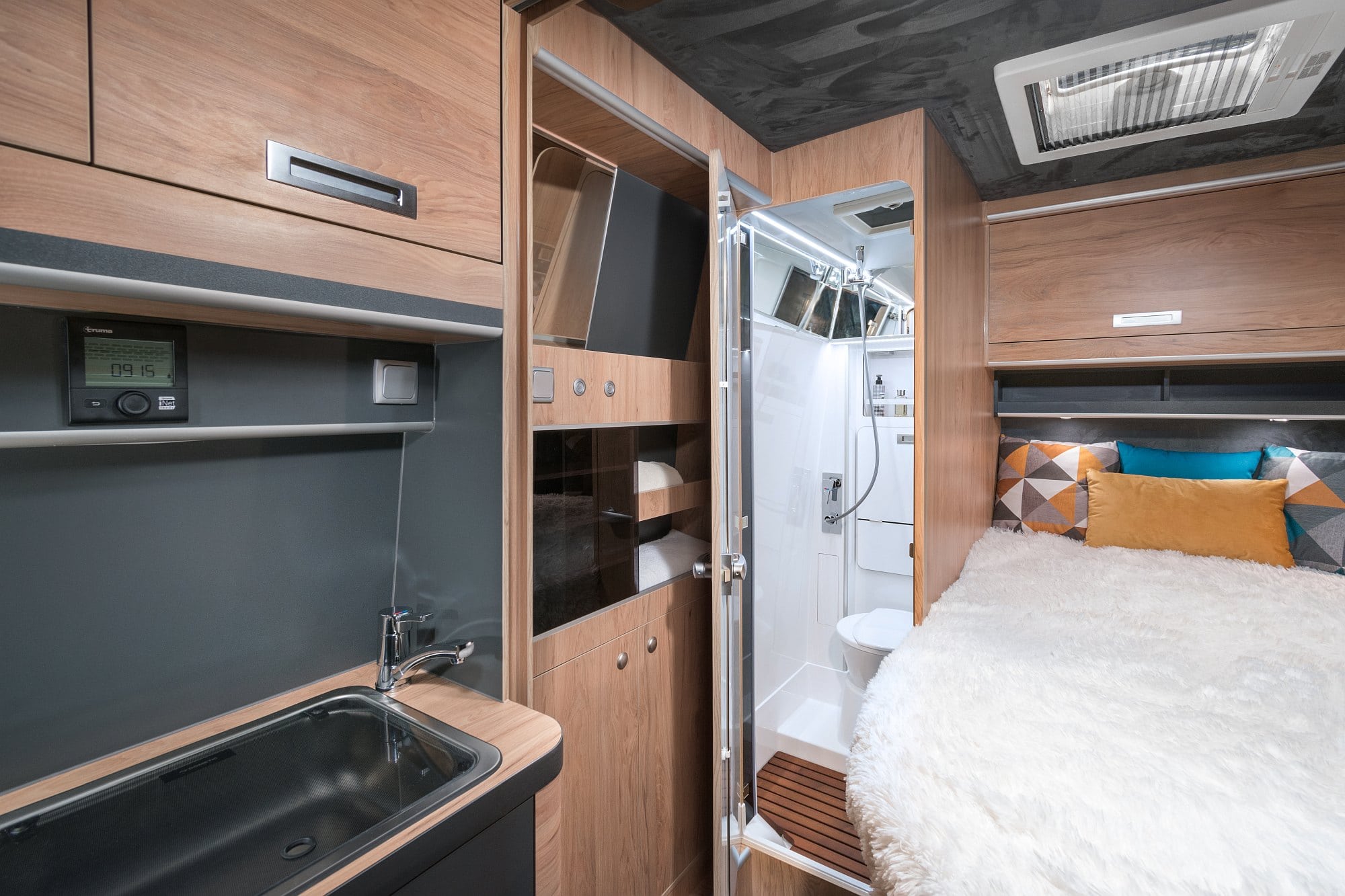 Modern layout with maximum interior space
---
636 cm long
Like Z models, based on the longest available Fiat Ducato or Peugeot Boxer chassis, X layout provides a decent amount of space inside the vehicle. The French bed and rear-placed bathroom make this space even more usable as the middle area is much wider.
French bed
The main bed has been placed on the driver's side of the vehicle, next to the large wet room. Depending on the model, one or two additional sleeping places are available for kids or teenagers.
Internal privacy doors
The internal sliding door provide maximum privacy, dividing the living area into two, completely separated zones. This is especially useful for families travelling with teenagers.
Decent storage capabilities
The garage in the X models is large and easily accessible. What makes these models special is the amount of storage space available inside the vehicle. This includes big wardrobe, deep drawers, spacious cabinets, and large refrigerator.