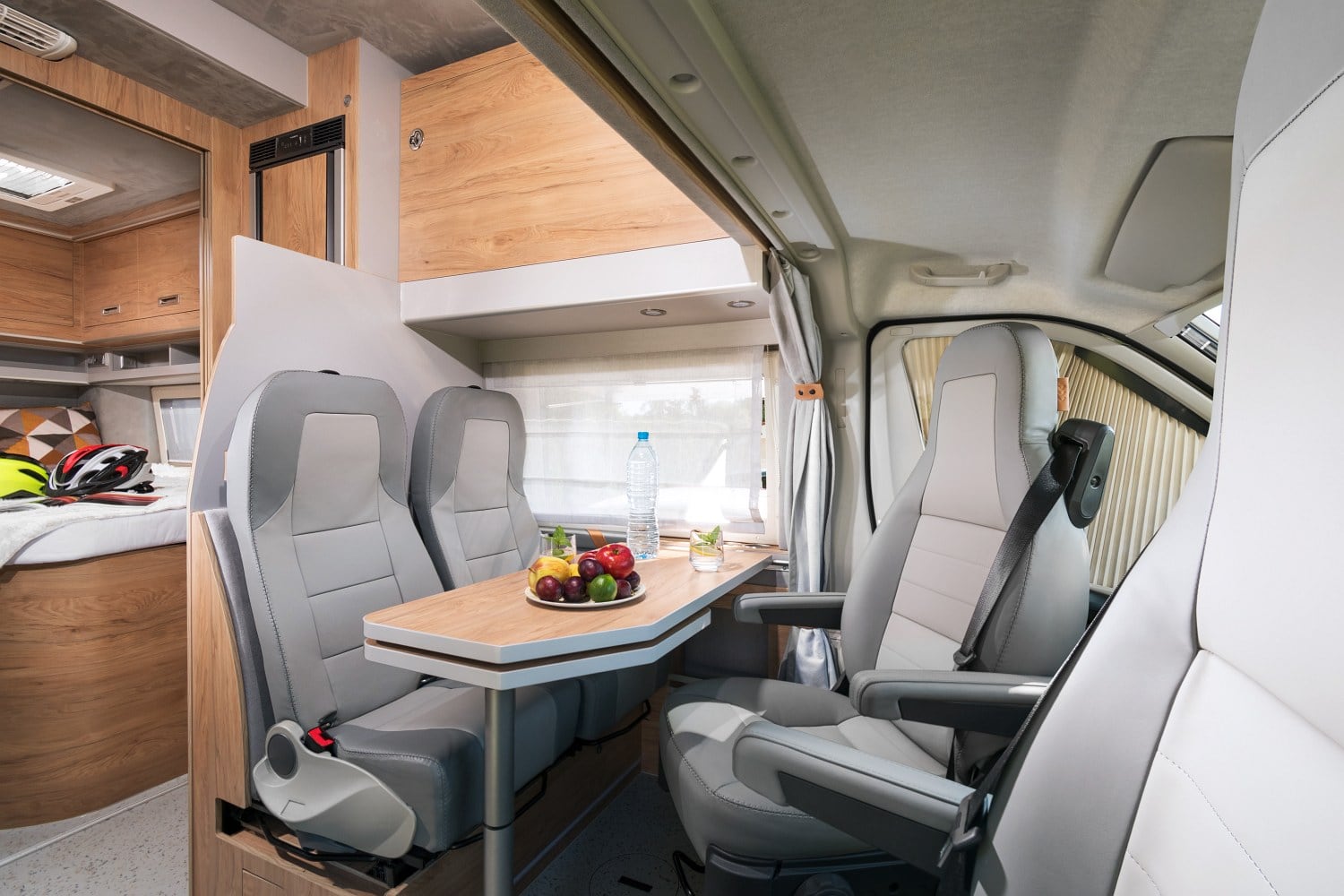 Compact body and innovative floor plan
---
599 cm long
XS models are based on the 599 cm long Fiat Ducato or Peugeot Boxer chassis. Shorter vehicle is not only easier to park, but also cheaper to transport if you need to use a ferry or a train. Unique internal design with French bed and rear-placed bathroom make our XS vans surprisingly spacious from the inside.
French bed
The main bed has been placed on the driver's side of the vehicle, next to the large wet room. Depending on the model, one or two additional sleeping places are available for kids or teenagers.
Compact, yet very functional
This unique floor plan ensures optimal usage of available space. The place behind the rear bench makes it easy to use the kitchen and provides easy access to storage compartments and the fridge.
Good storage capabilities
For such a compact camper van the XS models offer a lot of storage capabilities, including decent size boot, under-the-bed compartment, large wardrobe, and deep drawers.